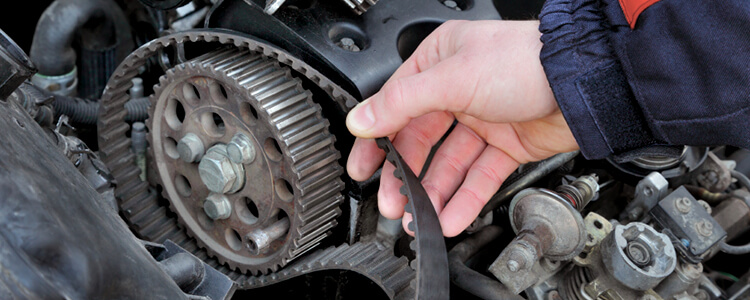 Timing Belt Replacement
The cambelt, or timing belt, is a

critical part

of your vehicle, therefore peace of mind is vital. Timing belts need to be changed by a certain mileage or time, depending on which comes first. Failure to maintain them can end up in cathastrophic damage to your engine.
Your vehicles' cambelt (or timing belt) degrades over time and as such should be replaced at the manufacturers advised intervals (usually in so many miles or years) to avoid engine failure.
As a good industry practice, we also replace your water pump and/or anything driven by the belt itself.